Erfolgsgeschichte
Image support for land tenure mapping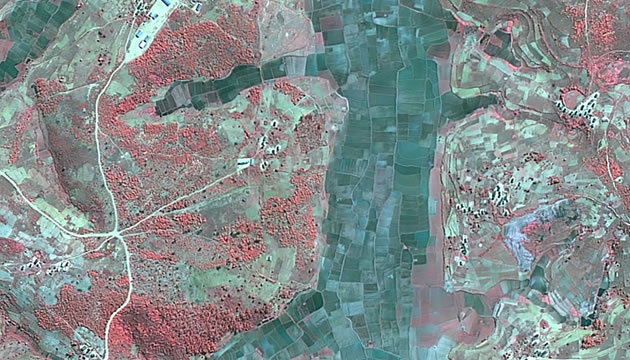 SuccessStory.Intro
EUROSENSE created an image database using earth observation data to support the current land reform programme (facilitating the issuance of land certificates) in Madagascar.
SuccessStory.BackgroundProject
The European Space Agency (ESA), as part of its Value Adding Element (VAE) programme, has been collaborating with UN-IFAD (UN International Fund for Agricultural Development) to understand their working environment and information requirements in particular for Earth Observation ( EO) services.
SuccessStory.IssueAndNeeds
Within this ESA project, EUROSENSE (in close cooperation with IFAD) developed a service to answer the need for EO-based geo-information to support the new system of land tenure mapping in the Haute Matsiatra region in Madagascar.
SuccessStory.ProposedSolution
VHR (very high resolution) optical satellite data can provide a detailed and homogeneous view of agricultural areas anywhere on earth. Very-high-resolution satellite data has a sufficient level of detail to perform the land tenure mapping, enabling the identification and delineation of land concessions on a very detailed level.
SuccessStory.IndustryPerspective
Based on newly acquired 1m resolution satellite images (June – October 2010) a georeferenced image mosaic has been produced. This high resolution imagery gives a detailed view of the land. The delineation of single agricultural fields can be performed directly on the image, thereby providing a good estimate of the location and size of a specific field. Different scenarios for upscaling the service to a larger area have been investigated in the service trial.
SuccessStory.ServiceProvider
SuccessStory.UserCustomer